Dampak Merger Terhadap Harga Saham BRIS
Keywords:
volume perdagangan, disagreement investor, , harga saham
Abstract
Penelitian ini bertujuan mengungkapkan apakah pasar saham bereaksi secara tepat atas informasi merger yang terjadi, dimana BRIS menerima masuknya BSM dan BNIS yang belum go-publik. Reaksi pasar dia-mati melalui pergerakan harga saham dan perubahan volume perdagangan saham BRIS di Bursa Efek In-donesia. Hasil dari penelittian ini yaitu peningkatan volume perdagangan saham dapat mencerminkan adanya disagreement investor tentang nilai intrisik saham BRIS pasca merger. Merger BRIS dapat meningkatkan volatilitas harga sahamnya, meskipun tidak signifikan. Membesarnya asset BRIS setelah menggabungkan BSM dan BNIS ternyata meningkatkan nilai β saham BRIS. Setahun pasca merger, harga saham BRIS berada di antara batas atas PER x EPS dan batas bawah PBV x BVS, yang menunjukkan ek-spektasi para investor akan adanya prospek pertumbuhan laba yang baik pasca merger.
References
Arikunto, S. 2006. Metode Penelitian Kualitatif. Jakarta: Bumi Aksara
Scott, William R, "Financial Accounting Theoryâ€, Canada, Pearson, 2017.
Ball, R. and P. Brown, "An empirical Evaluation of Accounting Income Numbersâ€, Journal of Accounting Research (Autumn, 1968), pp. 159-178.
Beaver, W.H., "The Information Content of Annual Earnings Announcements,â€Journal of Ac-counting Researchâ€, (Supplement, 1968), pp. 67-72.
Ross, Stephen A., "Corporate Financeâ€, New York, Mc Graw Hill, 2022.
Christensen, Theodore E., David M. Cottrell, Rich-ard E. Baker, "Advanced Financial Account-ingâ€, McGraw Hill, New York, 2019.
Bodie, Zvi., Alex Kane, Alan J. Marcus, "Investmentsâ€, McGraw Hill, New York, 2020.
Bamber, Linda Smith., Orie E. Baron,Doughlas E. Stevens, "Trading Volume Around Earnings Announcements and Other Financial Report: Theory, Research Design, Empirical Evi-dence, and Direction of Future Researchâ€, Contemporary Accounting Research, 2011, pp. 431-471.
Gujarati, N. Damodar., "Essentials of Economet-ricsâ€, McGraw Hill, New York, 2021
Scott, R. William. 2015. Financial Accounting The-ory. Seventh Edition. Pearson Prentice Hall: Toronto.
White, Gerald I, Ashwinpaul C. Sondhi, Dov Fried, "The Financial Analysis and Use of Financial Statements, Wiley, Hoboken, New Jersey, 2003.
https://www.ojk.go.id
https://id.investing.com/equities/bank-brisyariah.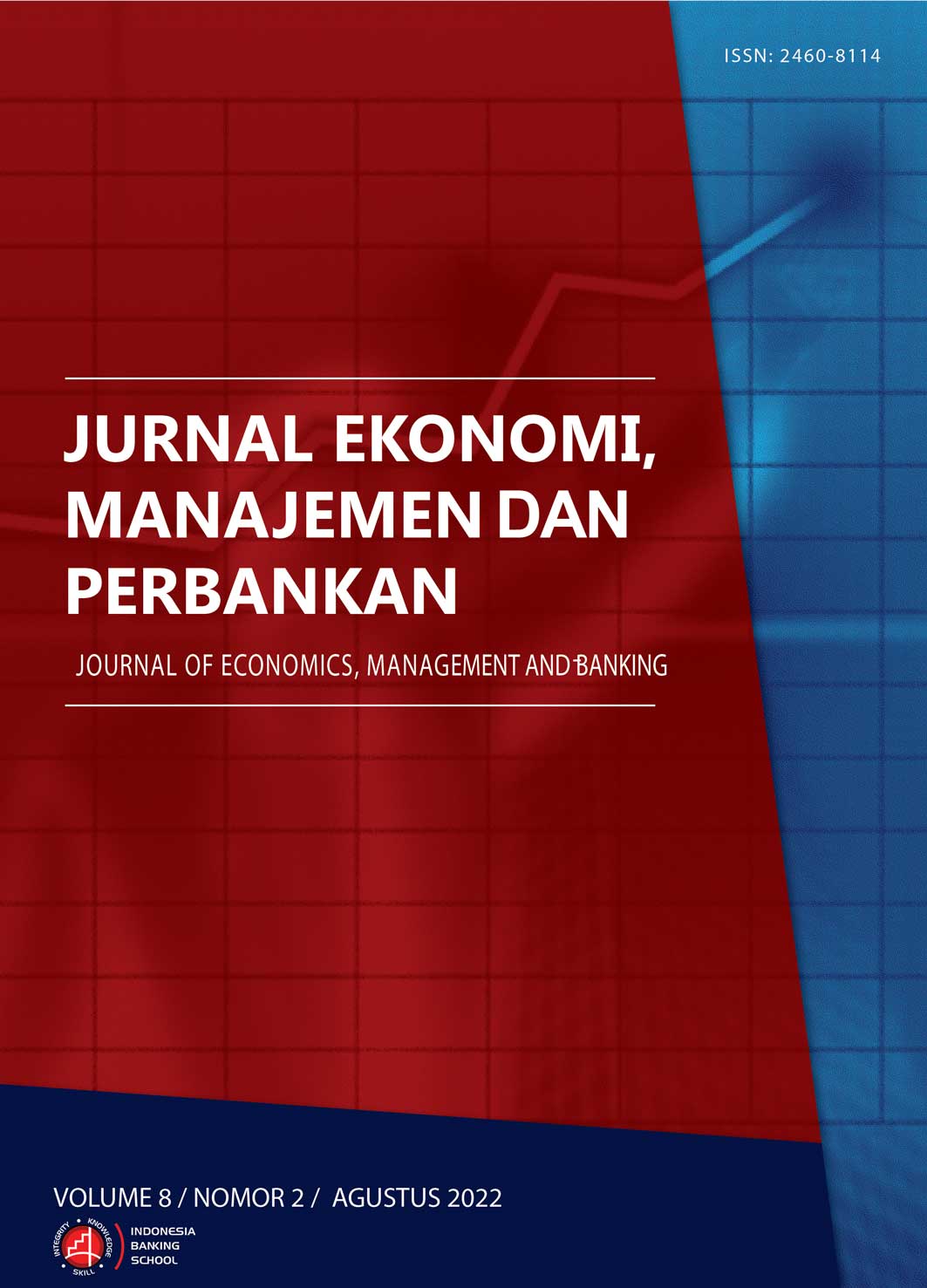 Downloads
License
Authors who publish with this journal agree to the following terms:
Authors retain copyright and grant the journal right of first publication with the work simultaneously licensed under a Creative Commons Attribution License that allows others to share the work to acknowledge the work's authorship and initial publication in this journal.
Authors can enter into separate, additional contractual arrangements for the non-exclusive distribution of the journal's published version of the work (e.g., post it to an institutional repository or publish it in a book) with an acknowledgment of its initial publication in this journal.
Authors are permitted and encouraged to post their work online (e.g., in institutional repositories or on their website) before and during submission. It can lead to productive exchanges and earlier and greater citation of published work.
Abstract Views: 359
|

File Downloads: 245