Pengaruh Kualitas Jasa Pendidikan Terhadap Kepuasan Mahasiswa 2015-2018 di STIE Indonesia Banking School
References
Alford Bruce, Sherrell Daniel L. [1996]. The Role of Affect in Customer Judgement of Credence-Based Service. New York : Journal of Business Research.
Assael, Henry, 2001. Consumer Behavior and Marketing Action. Singapura, Thomson Learning.
Ajzen, Icek. [1991] "Theory of Planned Behaviorâ€, Organizational Behavior and Human Decision Processes 50, 179-211.
Brady dan Cronin (2001) Some New Thoughts on Conceptualizing Perceived Service Quality : A Hierarchical Approach. The Journal Of Marketing Vol 65 No. 3
Cronin, J.J dan Taylor, S.A. [1994], SERVPERF versus SERVQUAL : Reconciling Performance Based and Perception Minus Expectations Measurement of Service Quality, Journal of Marketing.
Gronroos, C. (2000), Service Management and Marketing: A Customer Relationship Management Approach, Wiley, New York, NY.
Hassan, Masoodul, Saad Hassan, Muhammad Saqib Nawaz dan Ibrahim AKSEL. [2013], Measuring Customer Satisfaction and Loyalty through Service Fairness, Service Quality and Price Fairness perception, Sci.Int.(Lahore), 25(4),971-980,2013 ISSN 1013-5316 ; CODEN ; SINTE 8.
Lovelock, C. dan Wirtz [2007], Service Marketing ; People & Strategy, 6th ed, US : Prentice Hall.
Piani, Valentino [2004], "Consumer Decision Rules for Agent-Based Models.†http://www.economicswebinstitute.org/essays/consumers.htm.
Sekaran, Uma [2013], Research Methods of Business ; A Skill Building Approach. 6th ed ,John Wiley and Sons.
Teas, R. Kenneth [1994], Expectations, Performances, Evaluation, and Consumers Perception of Quality, Journal of Marketing. Vol. 57, Oktober.
Zeithaml, V.A.,et al., 2008. Services marketing : integrating customer focus across the firm. New Delhi: Tata McGraw-Hil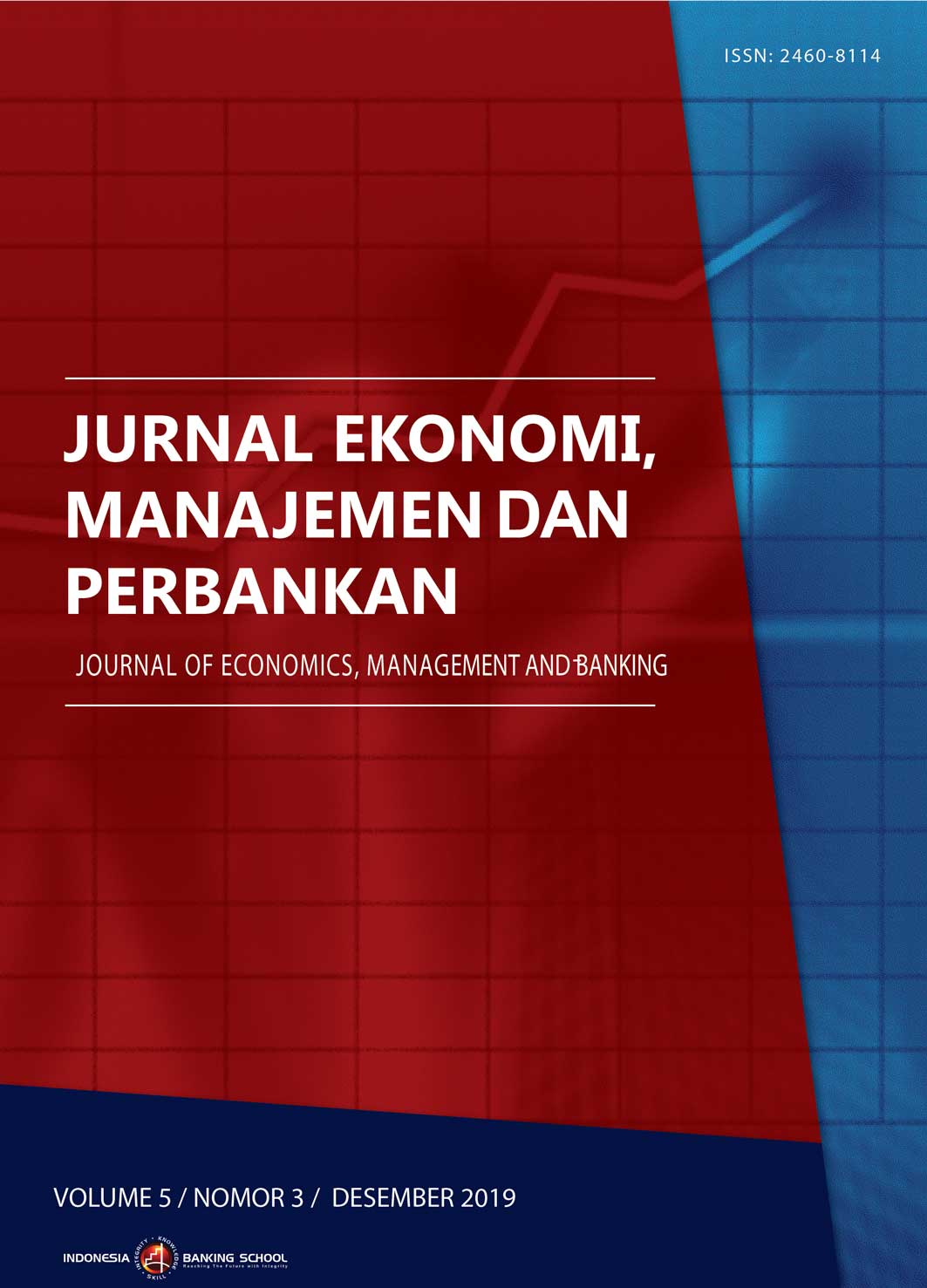 License
Authors who publish with this journal agree to the following terms:
Authors retain copyright and grant the journal right of first publication with the work simultaneously licensed under a Creative Commons Attribution License that allows others to share the work to acknowledge the work's authorship and initial publication in this journal.
Authors can enter into separate, additional contractual arrangements for the non-exclusive distribution of the journal's published version of the work (e.g., post it to an institutional repository or publish it in a book) with an acknowledgment of its initial publication in this journal.
Authors are permitted and encouraged to post their work online (e.g., in institutional repositories or on their website) before and during submission. It can lead to productive exchanges and earlier and greater citation of published work.
Abstract Views: 184
|

File Downloads: 196
|

File Downloads: 71